About Dr. Verma
Nikhil Verma, MD, is a board-certified, fellowship-trained interventional spine and musculoskeletal physician. At his independent practice, Essential Sports and Spine Solutions, Dr. Verma provides comprehensive physical medicine, rehabilitation care, and interventional pain care to patients in Columbus and Marion, Ohio.
Dr. Verma completed his undergraduate studies in the area at The Ohio State University before pursuing medical school. He completed his internship at Wayne State University – Crittenton Branch in Rochester Hills, Michigan, followed by his residency at Kingsbrook Jewish Rehab Institute in Brooklyn, New York. He then went to a North American Spine Society-recognized program – Alabama Orthopedics Spine and Sports in Birmingham, Alabama.
Dr. Verma is passionate about interventional procedures, treating musculoskeletal injuries, rehabilitation physical therapy, ultrasound procedures, preventative exercise training, and regenerative medicine.
At Essential Sports and Spine Solutions, he utilizes evidence-based, innovative, non-surgical treatment and minimally invasive procedures to help his patients who suffer from painful and chronic injuries. His aim is to provide unique pain solutions for injuries that can cause back pain, neck pain, joint pain, nerve pain, and headaches.
Affiliations & Associations
Dr. Verma is actively involved in his field and is a member of many professional organizations, including the American Academy of Physical Medicine and Rehabilitation, the American Society of Interventional Pain Physicians (as well as the Ohio Branch), the North American Spine Society, and the American Society of Pain and Neuroscience, to name a few.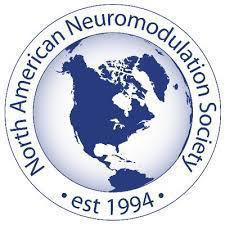 Lectures:
Grand Rounds Overview of Platelet Rich Plasma Therapy- Kingsbrook Jewish Medical Center 2016
Lecture Contributor- Spinal Intervention Society Community Discussion (Case Presentation, presented by Dr. Bradly Goodman and Dr. Timothy Maus)
Financial Wellness for Medical Students, Residents, Fellows, and Early Career Physicians (Session moderator AAPM&R 2021)
Positions Held:
2021-2023 American Academy of Physical Medicine and Rehabilitation Regenerative Medicine Community Chairman
MedEd Combine Physician Educator Advisory Board